I can't believe how much I have missed out on in our yard. I never took the time to appreciate how many birds, hummingbirds, butterflies, dragonflies, bees and flowers have been waiting for me to notice them. Why did it take a pandemic to wake me up to nature.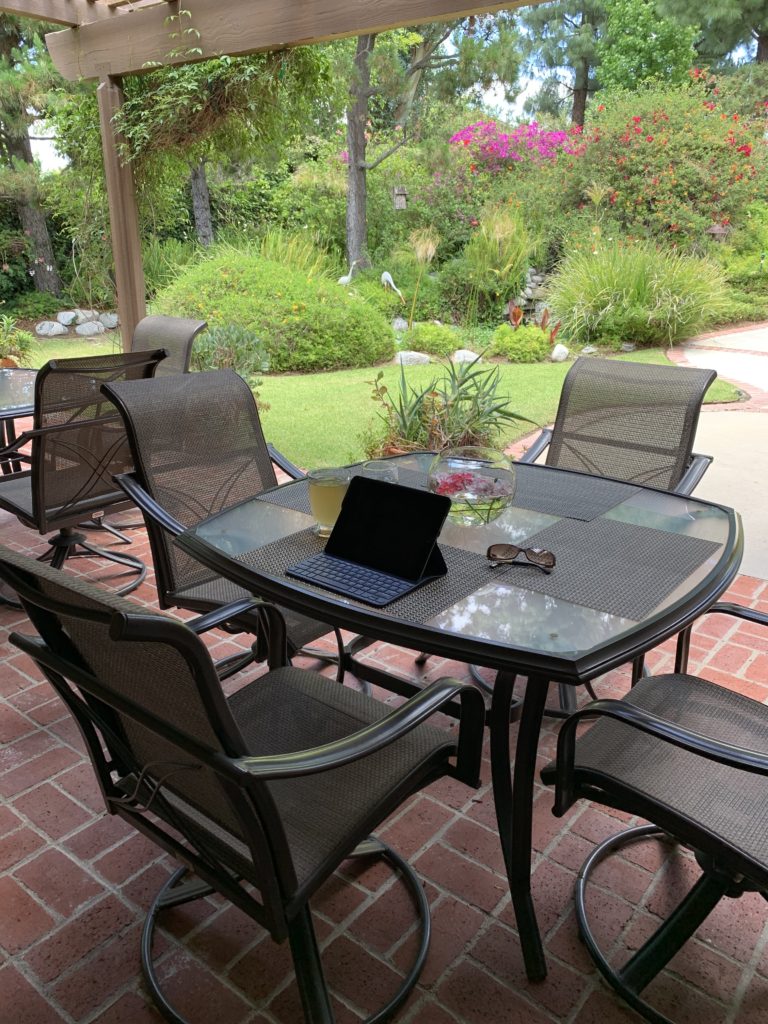 This morning I decided to move my office outside. I remember being excited as a kid when the teacher said "Let's move the desks outside." I realized it re-sets my brain to be a part of nature. It opens up new connections to be surrounded by trees, natural air, clouds and sky. It is impossible to be sad when I'm outside. I have always wondered why my husband never tired of yard work on our 1/2 acre property. He had a secret that the kids and I never asked about or participated in. Our loss ~~ he has made it beautiful.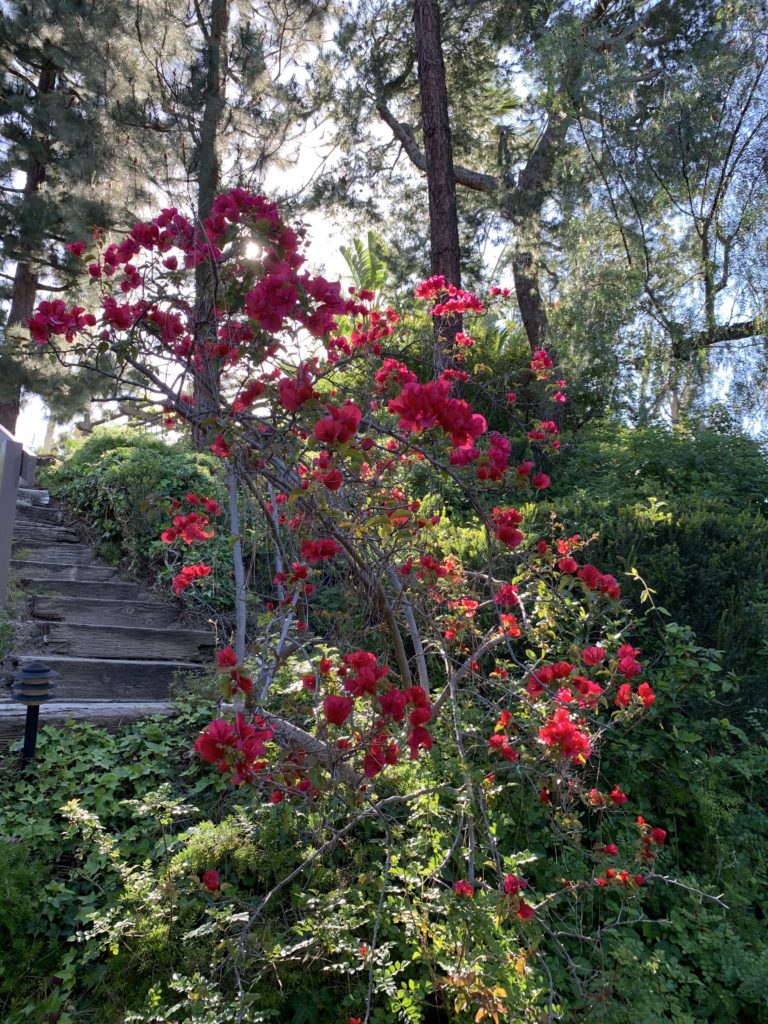 I find myself gravitating toward books about birds. They are fascinating to me and it seems they can teach me about life and how to be resilient. Seems timely on the "learning to be resilient" part. Funny, I am late to the game but have found authors who have studied birds for decades. Jim Robbins writes for the New York Times and studies wildlife at his home in Montana. Jennifer Ackerman has been writing books about science and nature for over 30 years. Both are people to pay attention to.
My new routine is to find my way outside first thing when I wake up. This is before I ever touch a phone, computer or TV remote. It is amazing to listen to the sounds of morning. Everything is new and filled with optimism. What a great way to begin my day with a positive outlook to combat this terrible time of sickness and worry.
Now I'm adding working outside in the afternoon. I think I have found a way to create my new normal and look forward to it. I know for sure that I am changed ~~ and for the better.