Organizing is a process. It isn't done in a day BUT once you start — the satisfaction of progress brings a huge feeling of accomplishment — my passion begins with:
Financial Organization — Monthly Income/Expenses;
Small Business Organization — Setting up an office and prioritizing goals. It is easy to lose focus — start with your top 5 goals;
Home Office Organization — shred unnecessary paperwork, set up files that are easy to find, surround yourself with comfortable furniture, make it your space;
Allow yourself empty spaces for your future — living with the past can sometimes weigh you down!
I work with you on where to begin. We start with 30 minute consultation. We talk and visualize what you are wanting to accomplish. This is a "Big Picture" meeting and we start with the end in mind.
Here are a few excuses I have heard over the years that keep clients stuck — "I am the family memory keeper" "I might wear that some day" "what if I go back to my career, I will need these things" "I have been meaning to read these books, I just don't have time" "it's tough to let go of my kid's art work" "the clutter keeps me feeling hugged" "I have no idea what I want" — and the biggest which was my problem "the bright shiny object syndrome" — in other words too many ideas and not enough action.
My own office story . . . I was putting together my home office and realized it had served as many things over the years — my husband's office, my youngest child's bedroom, a guest room and a utility room. I looked around and saw remnants of everything it had been. I was not claiming it as my room and it did not feel like my office.
My solution was to empty it completely, paint it a color I chose, donate the furniture I did not need, donate the books I would not read and put it back together one piece at a time. I love it and get so much done when I am in it.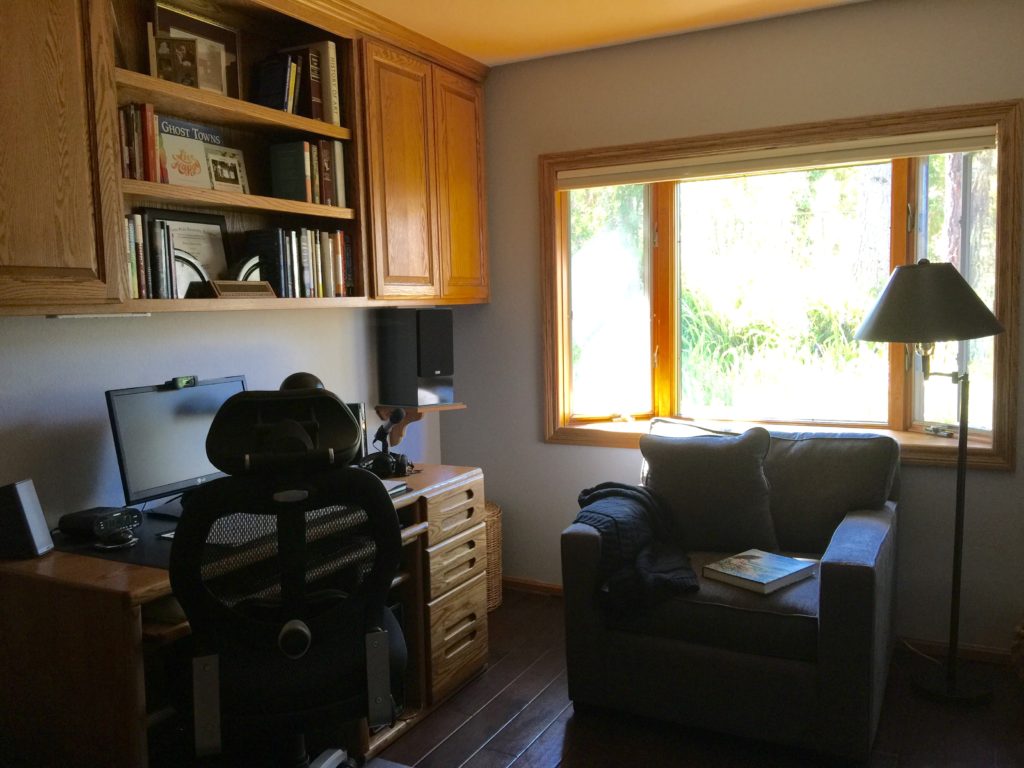 Let's get started today — I find that the biggest satisfaction is knowing and realizing that the peacefulness of an organized life leaves you free for adventure, reading, travel or just simple relaxation. Take my quiz and let me know how we can begin. That is the hardest part! Taking the idea and putting into action helps you begin looking forward to every day appreciating and knowing what you have and moving forward to your future.